Rolls Smart Filters (per piece)
€0,24
Previous lowest price was €0,24.
Cellulose rolling filters.
☯ Easy to roll
☯ Cooling System
☯ Elimination of waste
☯ Set of rolling pads and stickers
See more smoking filters HERE.
Description
Joint filters Rolls Earth
Joint filters Rolls Smart Filters VIP XL Pack –  Earth is a new collection of the modern generation of filters, in "colors of Earth". Smart Filters neutralize considerably more harmful substances resulting from smoking a joint than regular filters. They also feature an innovative smoke "cooler". Additionally, small holes in the top part of a Rolls Smart Filter create pressure, making rolling paper stick perfectly to the filter. Their size design was designed to make rolling a joint easy and pleasant. These four qualities make Rolls stand out from other filters available on the market. Each VIP XL Pack contains 80 filters available at the palm of your hand.
☯ Unique laser technology created "cooler" allows smoke to regulate in temperature, so you can enjoy your herbal mixture.
☯ The holes in the top part create a vacuum around the perimeter of the filter and the mixture always has "great draught".
☯ When used correctly Rolls are able to eliminate most impurities and can stop many more harmful substances passing through than normal filters.
☯ Rolls are designed in an optimal size, they are easy to roll and easy to hold, wrap 1/2 of the filter inside the rolling paper and continue as usual.
See more smoking filters HERE.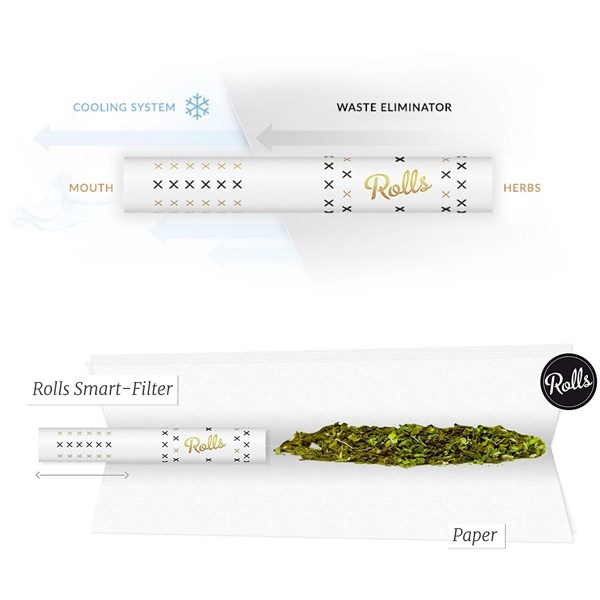 Why joint filters Rolls Earth are the best joint filters?
BE VIGILANT!
Issue:
Cannabis smoke is 90% tar and only 10% THC. It's also not always know what exactly is being combusted in a joint. A lot of cannabis on the market is contaminated with pests (e.g. spider mites and their eggs), pesticides, or mildew. On top of that, some growers and distributors spray dry product with a highly concentrated sugar solution like Brix, to dry afterward and increase weight by 10-15%. Dishonest dealers for the same reason as sugar (table, fructose, glucose, etc.) or Brix also use starch and other common household substances.
Result:
"Cracking" and ash turning into stone. Smoke can caramelize on the way to lungs and contribute to a lung collapse. Joint filters provide a necessary additional protective barrier for the body.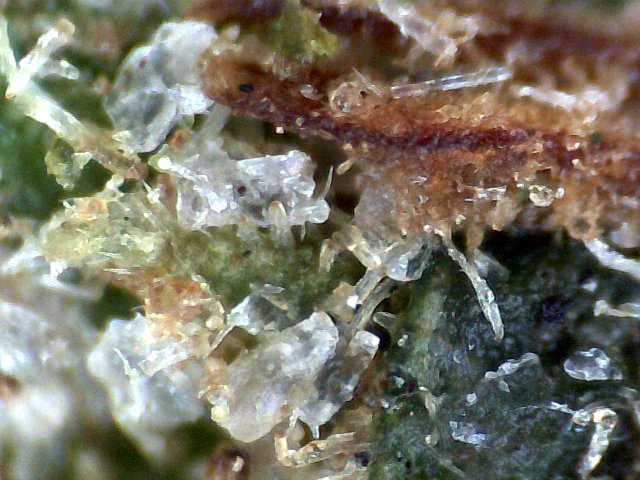 App and support available
Amber glass for corrosives
We refund unused test kits
5% of profits goes to PAH
You may also like…
Rated 4.00 out of 5

€

8,68

Previous lowest price was €8,42.

Add to cart