Psychedelics
Stimulants
Ecstasy
Empathogen
Mdma
Molly
Pills
Pills
Psychedelics
Stimulants
MDMA - INFORMATION AND HARM REDUCTION
What is MDMA (3,4-Methylenedioxymethamphetamine)?
MDMA, commonly known as "Ecstasy" or "Molly", is a synthetic psychoactive substance with a complex history. Its origins can be traced back to the early 20th century when it was initially developed for potential pharmaceutical use. Over time, MDMA became a popular recreational drug due to its empathogenic and entactogenic effects.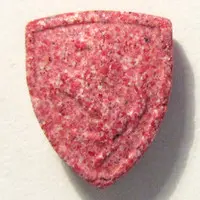 Description and History of MDMA
The history of MDMA is multifaceted, reflecting both therapeutic and recreational aspects. It was first synthesized in 1912 by the German pharmaceutical company Merck, originally for the purpose of controlling bleeding. It wasn't until the 1970s that MDMA gained popularity as a recreational drug. During that time, it became synonymous with electronic music culture, especially techno. By the late 1980s, MDMA was classified as a Schedule I controlled substance in the United States due to concerns about its safety and potential for abuse. Despite its legal status, MDMA continues to be a widely used psychoactive substance worldwide.
Video: Do's and don'ts of MDMA (enable subtitles)
How Does MDMA Work?
Mechanism of Action of MDMA is complex and involves interactions with the brain's neurotransmitter system. MDMA primarily acts as a serotonin releaser and serotonin reuptake inhibitor. This leads to an increase in the release of serotonin, dopamine, and norepinephrine in the brain, resulting in changes in mood, increased empathy, and enhanced sociability. This increase in neurotransmitters can lead to feelings of euphoria and emotional closeness.
MDMA: Effects
1. Euphoria and Elevated Mood: Users often report intense feelings of happiness and well-being.
2.
Increased Empathy:
MDMA enhances emotional closeness and empathy towards others.
3.
Heightened Sensory Perception:
Sensory experiences such as touch and sound become more intense.
4.
Altered Time Perception:
Users may feel that time passes differently than usual.
5.
Increased Energy:
MDMA provides a boost of energy and alertness.
6.
Jaw Clenching and Teeth Grinding:
This is a common side effect; users may experience bruxism.
7.
Potential for Mild Hallucinations:
At higher doses, MDMA can induce mild visual illusions.
8.
Increased Heart Rate and Body Temperature
.
MDMA: Duration of Effects
Onset of Effects:

MDMA effects typically begin to be felt around 30 minutes to 1 hour after ingestion.

Peak Effects:

The full effects associated with MDMA are usually reached within 1 to 2 hours after ingestion.

Duration of Effects:

The primary effects, such as euphoria and increased empathy, typically last for about 3 to 6 hours.

Fading of Effects:

Some effects, like heightened alertness, may persist for a few hours after the main effects wear off.

Return to Baseline:

Around 6 to 12 hours after taking MDMA, users typically return to their baseline state and may experience side effects like fatigue.
MDMA: Dosage
Low Dose

(60-80 mg): In this range, increased mood and sociability are typically experienced.

Moderate Dose

(80-120 mg): Users may experience heightened sensory perception, emotional effects, and increased sociability.

High Dose

(120+ mg): While it intensifies effects, this range carries a higher risk of adverse reactions, including potential overheating and dehydration. Mobility may be difficult.
Video: Effects of MDMA (enable subtitles)
Harm Reduction: MDMA
Do not use MDMA, especially if:
You have a history of heart disease or high blood pressure.

You are taking medications that may interact with MDMA.

You are pregnant or breastfeeding.

You have a history of mental health issues.

You are in an uncontrolled or unfamiliar environment.
Here are some basic harm reduction tips when using MDMA:
If you have no experience and/or are unsure of the potency, start with a low dose.

Maintain proper hydration but avoid excessive water intake (hydration must be balanced).

Avoid frequent use to prevent tolerance and potential neurotoxicity.

Exercise caution, especially when combining MDMA with other substances.

In case of severe adverse effects, seek medical help immediately.

Always test MDMA for purity using a reliable drug testing kit like PRO Test. Learn how to test MDMA by checking the article here.
Mixing: MDMA
It is best not to mix any psychoactive substances, but if you couldn't avoid it, it's essential to be aware of potential risks. Here is a list of the main risks of mixing MDMA with popular psychoactive substances:
MDMA and Alcohol: Increased risk of dehydration and potentially impaired judgment.
MDMA and Benzodiazepines: The combination may reduce some stimulating effects but can also lead to excessive consumption of one of the substances.
MDMA and DMT: The combination can intensify effects and potential disorientation.
MDMA and GBL: Increased risk of respiratory depression and overdose.
MDMA and GHB: Increased risk of respiratory depression and overdose.
MDMA and Psilocybin Mushrooms: Potential enhancement of psychedelic effects.
MDMA and Selective Serotonin Reuptake Inhibitors (SSRIs): Reduced MDMA effects may lead to overconsumption.
MDMA and Ketamine: Potential for intensified dissociative experiences and disorientation.
MDMA and Caffeine: Heightened stimulating effects and potentially increased heart rate.
MDMA and Cocaine: Increased risk to the cardiovascular system and potentially excessive stimulation.
MDMA and LSD: Possible enhancement of psychedelic effects.
MDMA and MAOIs: Very high risk of potentially dangerous serotonin syndrome.
MDMA and Methamphetamine: Concurrent use can excessively stimulate the cardiovascular system and increase health risks.
MDMA and NBOMe: The combination may lead to intensified effects and increased risk of overstimulation.
MDMA and Opioids: Increased risk of respiratory depression and overdose.
MDMA and Nitrous Oxide: Enhanced dissociative effects and potential disorientation.
MDMA and THC: Increased risk of anxiety and paranoia.
MDMA and Tramadol: Potential risk of serotonin syndrome and life-threatening reactions.
Is MDMA Legal?
MDMA is classified as a controlled substance in many countries, including Poland and the United States. In most jurisdictions, it is illegal to produce, possess, or distribute MDMA for non-medical purposes.
Sources:
erowid.org

dmt-nexus.me

psychonautwiki.org

tripsit.me

wikipedia.org

youtube.com/@Drugslab
Disclaimer
The information presented on this page is not intended to promote drug use. Many of the substances mentioned are illegal according to national and international law, and possessing these substances is punishable by law. Never assume that a substance is safe. The concentration, purity, and additives can vary greatly, even if the samples come from the same source or look similar. Chemical Safety sp. z o.o. strongly discourages the use of any psychoactive substances – legal or illegal. Using psychoactive substances always carries health risks that can be avoided.